These are perfect for any holiday. They taste the best with vanilla frosting.
Ah, they were so fun. I used store bought frosting...sorry to disappoint. They still tasted YUMMY!!!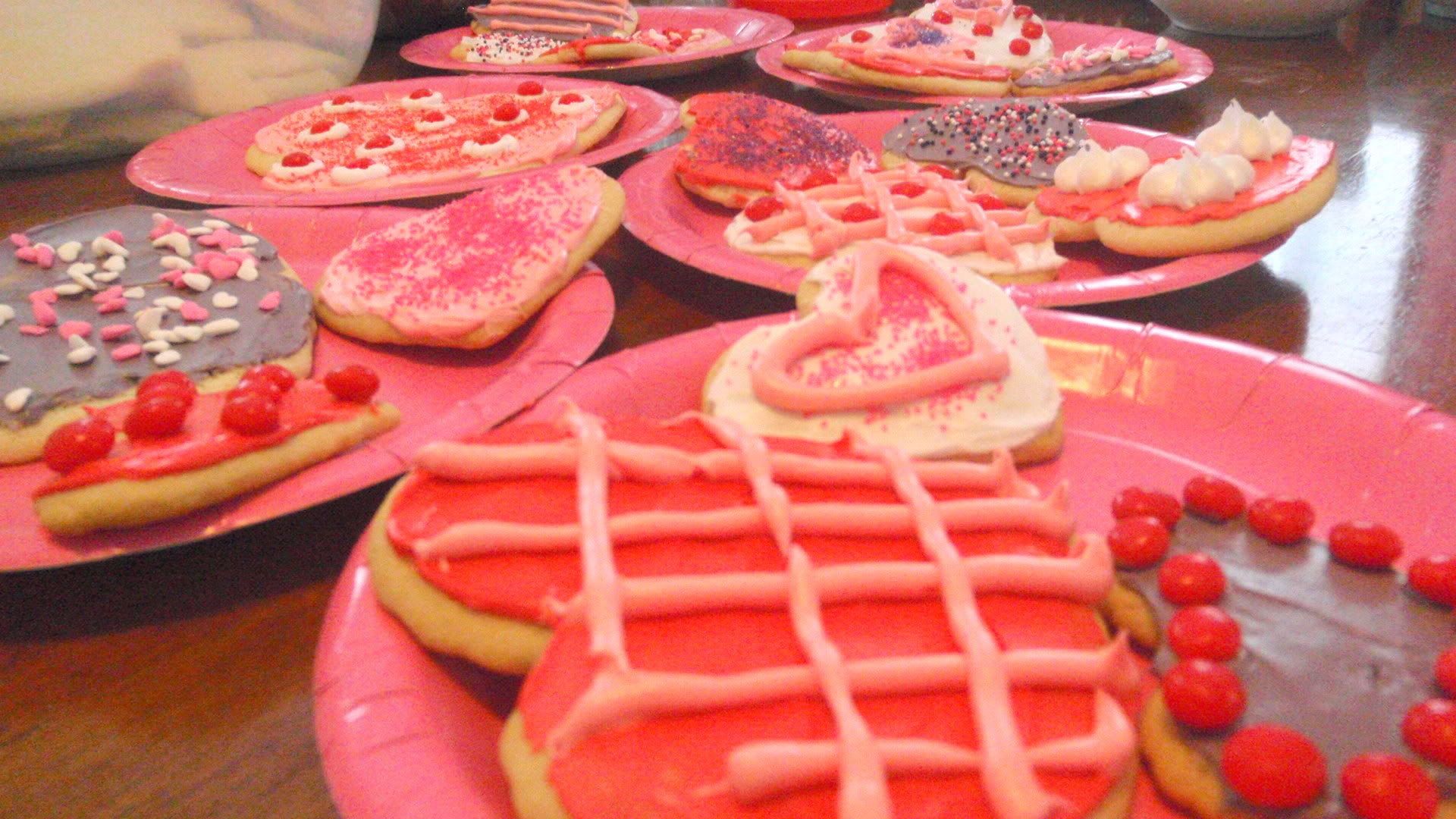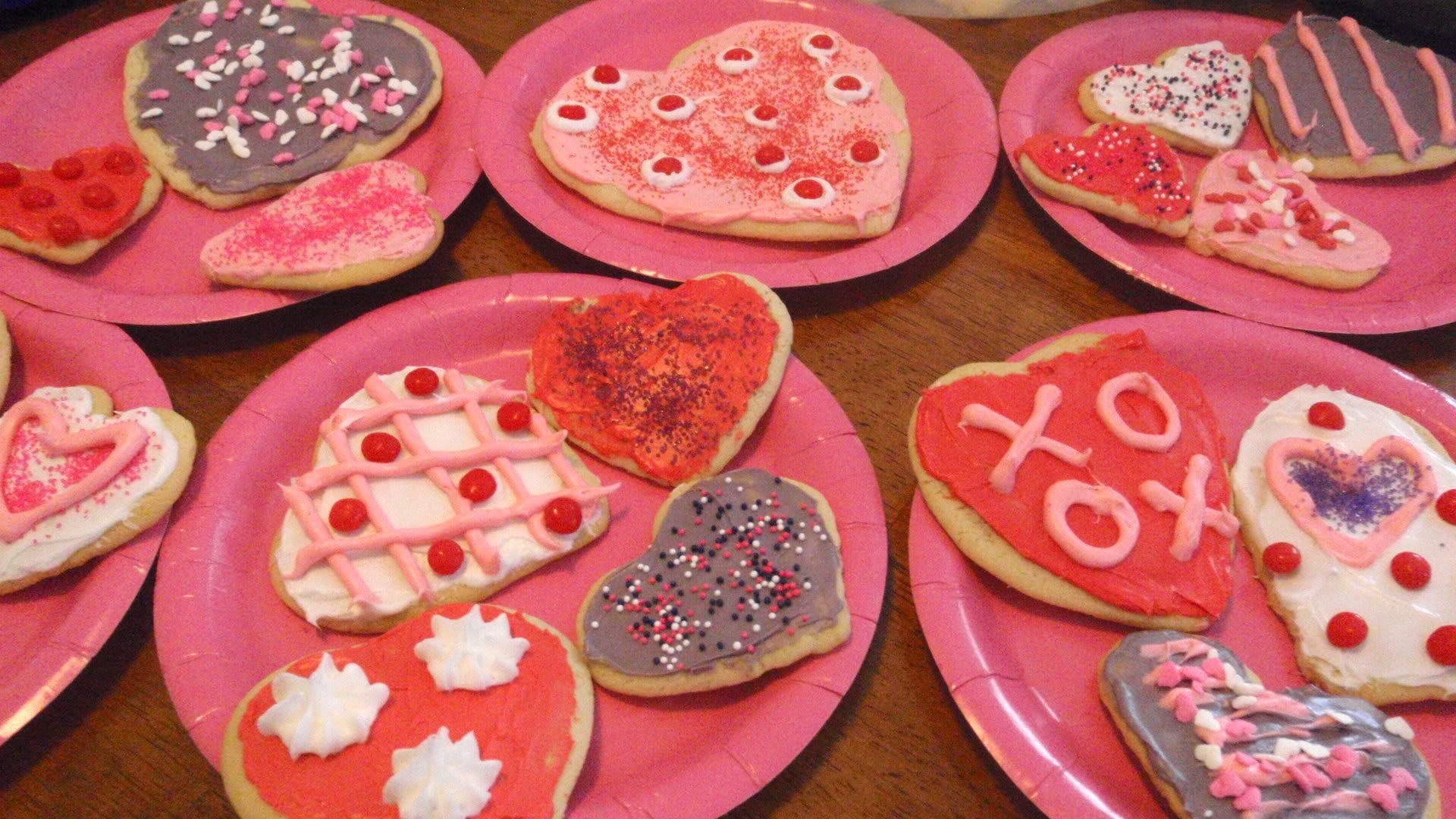 What you need!

1 1/2 cups sugar
2/3 cup butter (no substitutions!)
2 eggs, beaten
2 Tbsp milk
1 tsp vanilla
3 1/4 cups flour
2 1/2 tsp baking powder
1/2 tsp salt


Cream sugar and butter. Add eggs, milk, and vanilla. Sift dry ingredients together, and beat into creamed mixture, combining thoroughly. With hands, shape dough into a ball; wrap and refrigerate 2-3 hours or overnight until easy to handle.

Grease cookie sheets lightly. On lightly floured board, roll 1/2 or 1/3 of the dough at one time, keeping the rest refrigerated. For crisp cookies, roll paper-thin. For soft cookies, roll 1/4 inch thick. Cut into shapes.

Place cookies 1/2 inch apart on cookie sheet. Bake at 400* about 8 min. or until a VERY light brown. Remove cookies and place on rack until cool.

Then decorate the crap out of them!

Makes about 3 dozen. (Mom always doubles this recipe to
make 6 doze
n during the holidays)

We made these for Halloween! How fun is that!