First of all THANK YOU!!! To everyone who came and/or spoiled Brenna with presents! Here's a few pics of the party we had for Brenna Mae.
This is Jake, just doing his
Mowgli crawl
.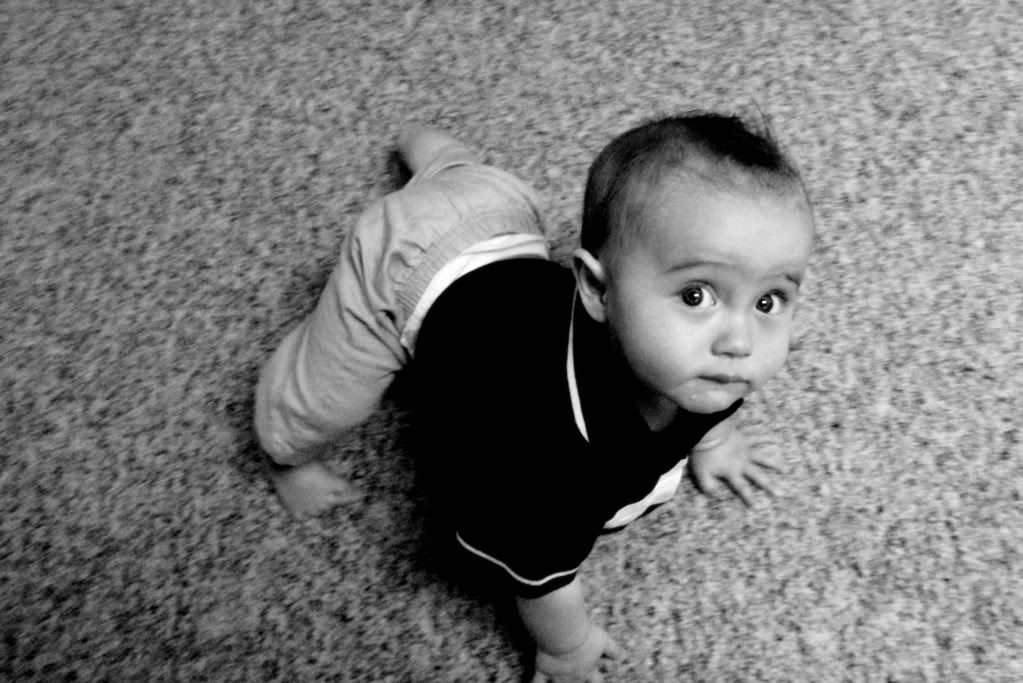 A few party guests!!!
Cami (the reason my children are always dressed fashionably! Thanks for the cute outfits Cam! We love you!)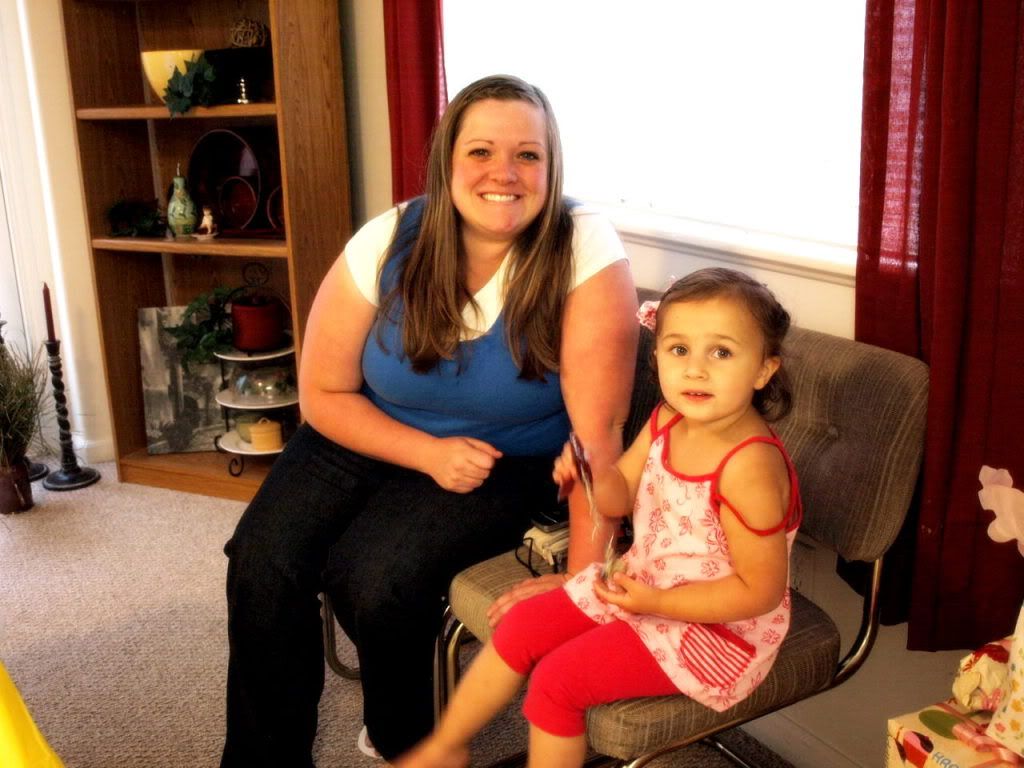 Lois, Mark, Cindy.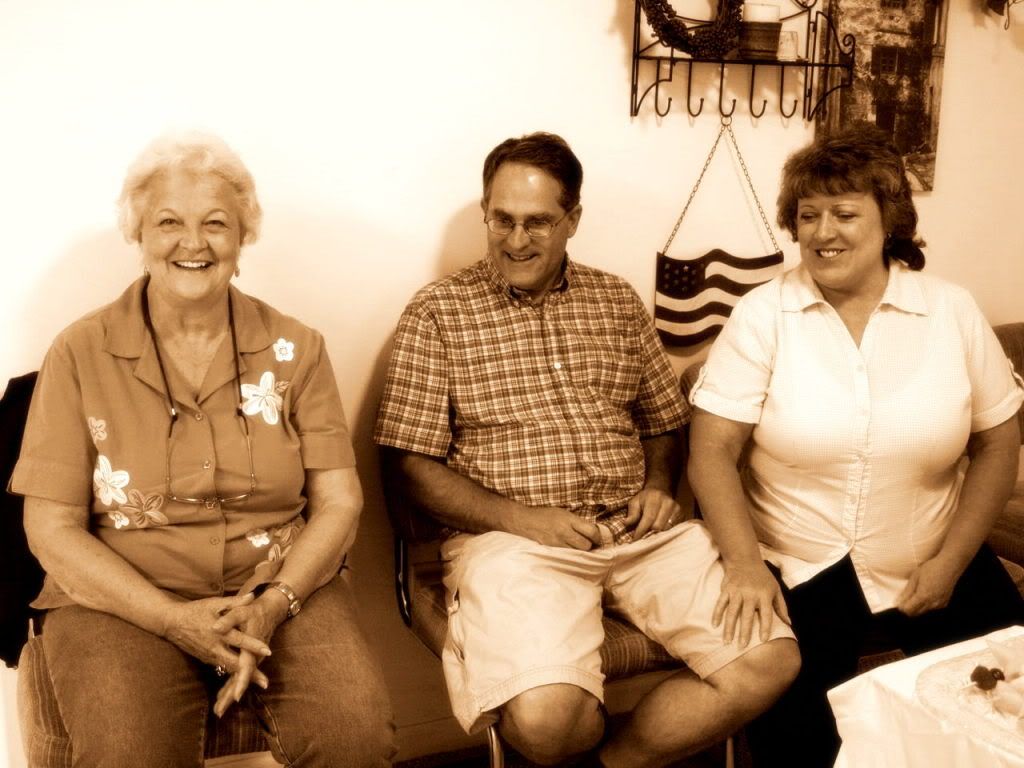 Jake, Allison

Jake!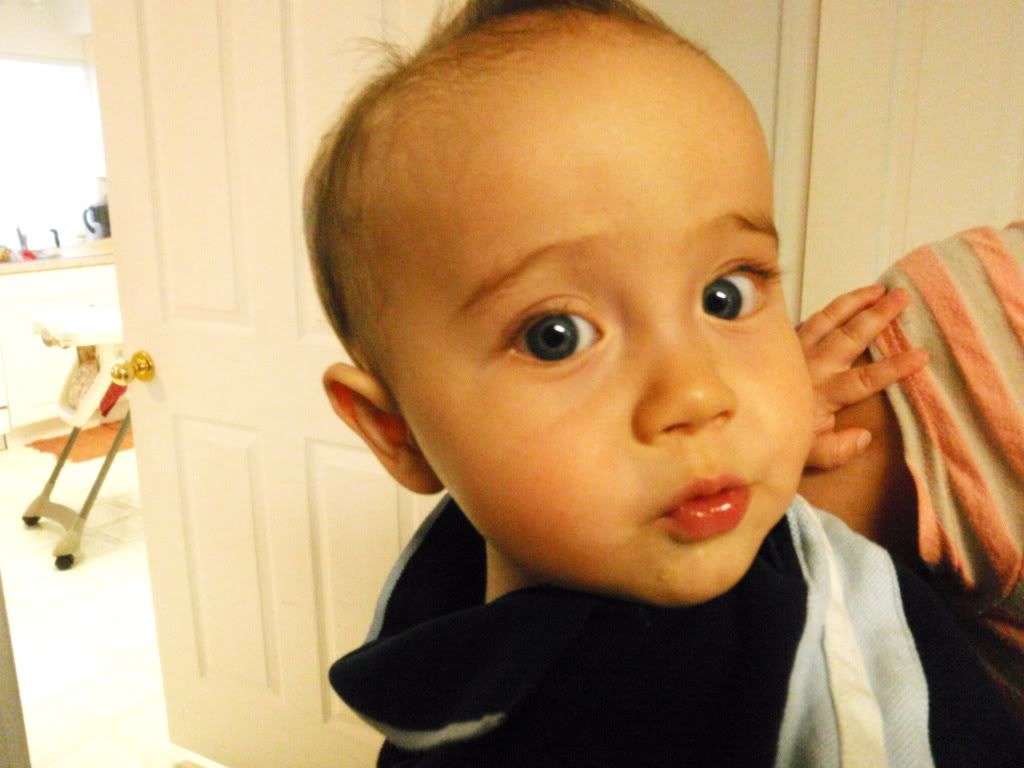 I made this!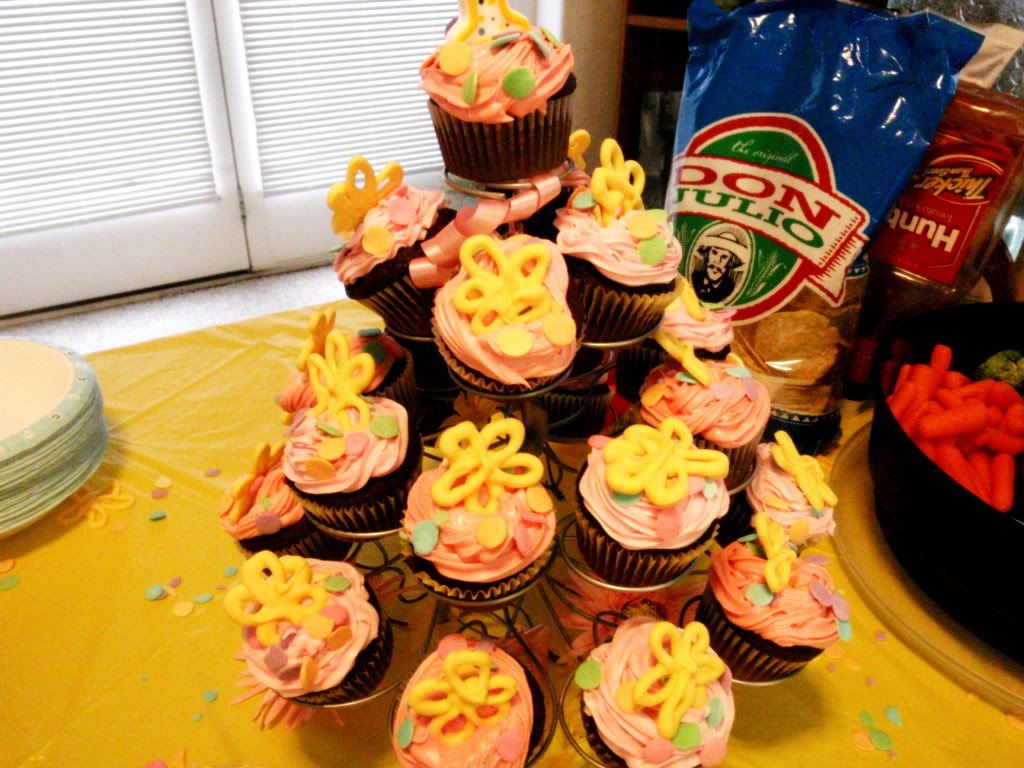 At first she didn't know what was going on, wouldn't touch her toys!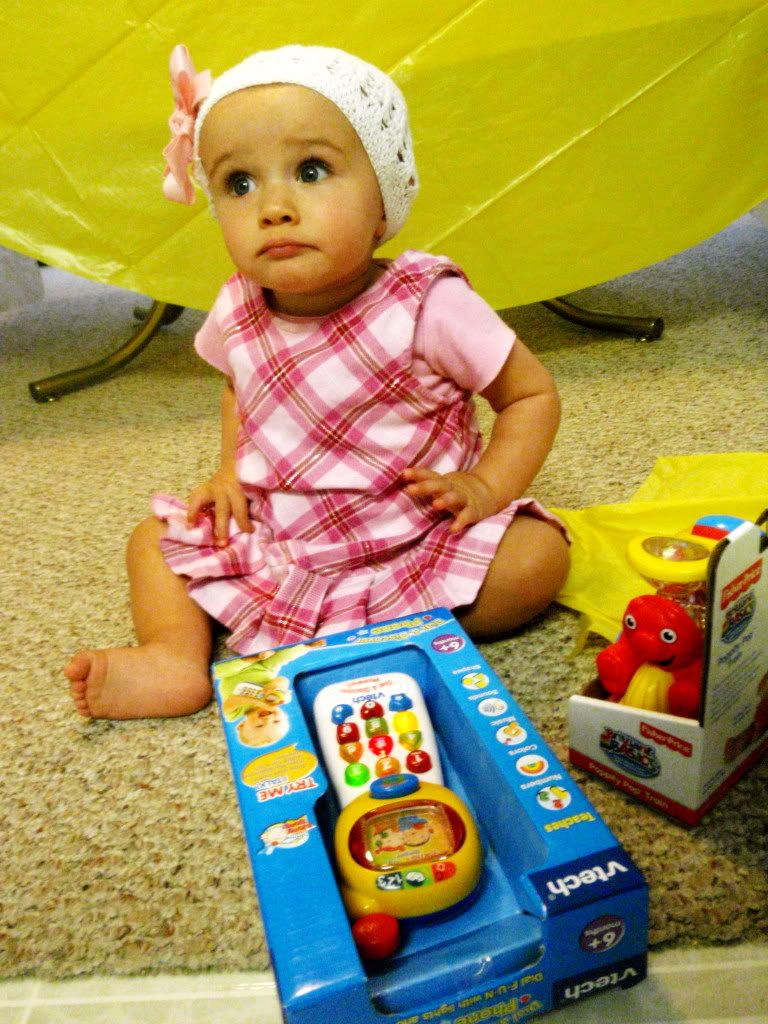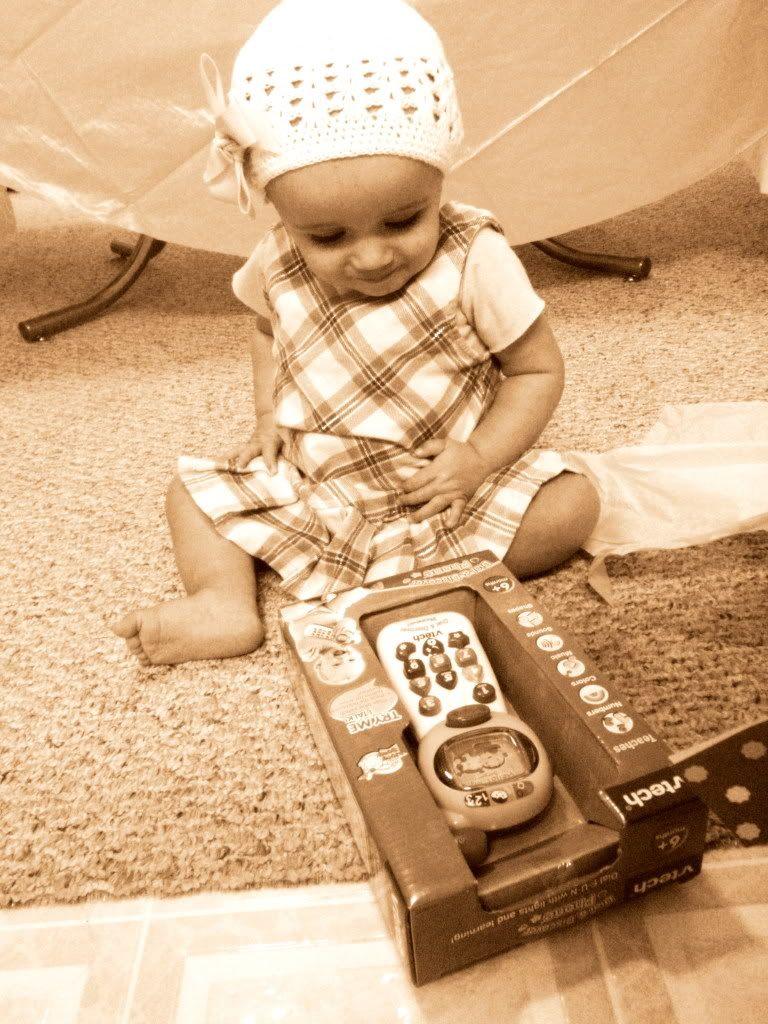 Then she warmed up to the idea! This is her playing with the toy cell phone Grandma Townley gave her!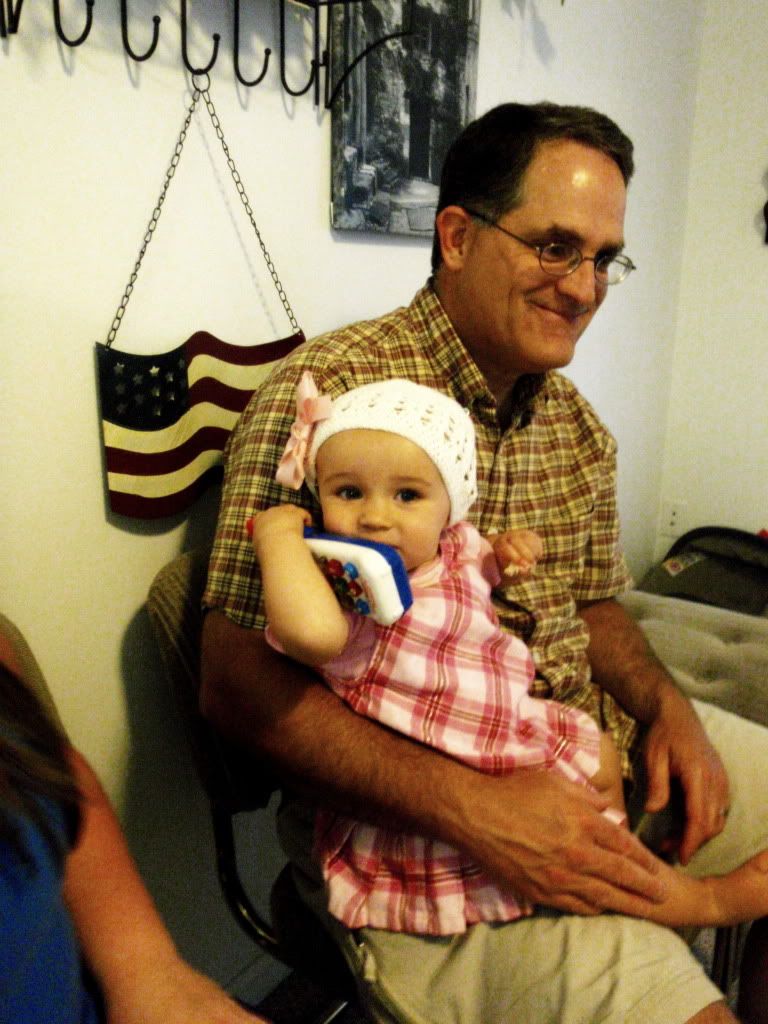 She kept saying, "Hello! Hi!"

Sometimes, Kaylee was more excited about Brenna's gifts than Brenna was! These glasses were a hoot, thanks Allison and Darin!

She blew out her own candle, good girl!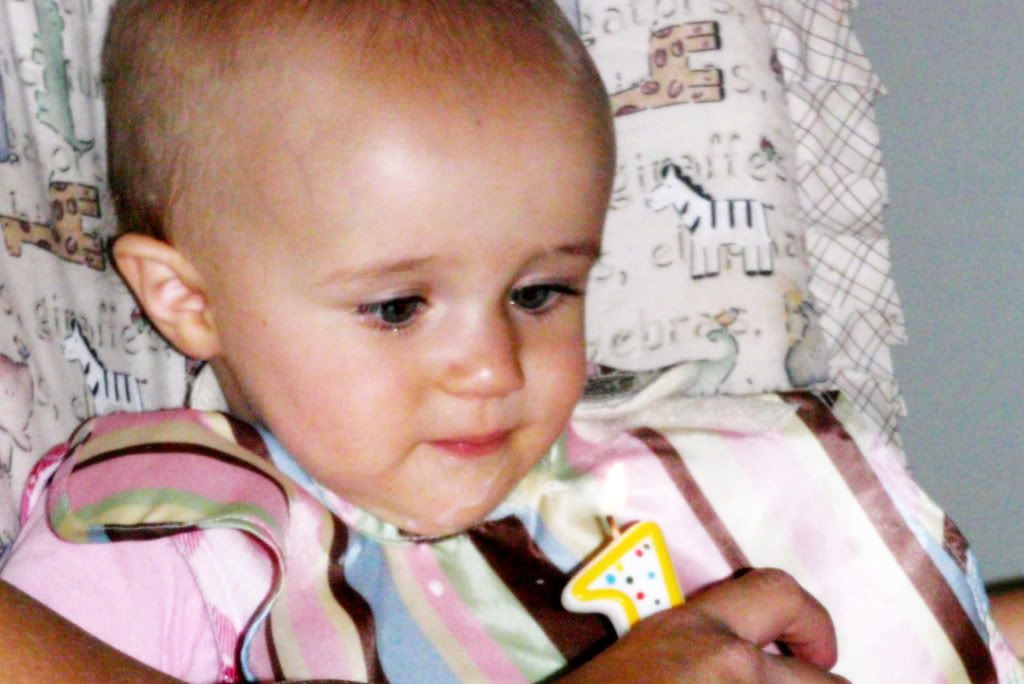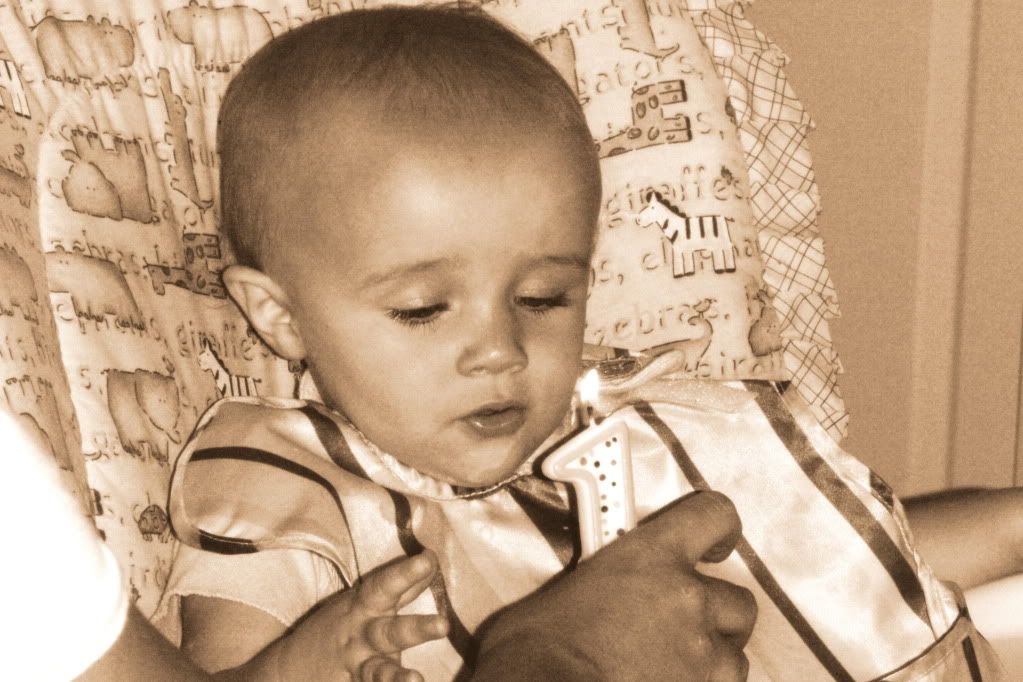 When it came to eating the cake, she kept looking at me, then cried cause she thought she'd get in trouble!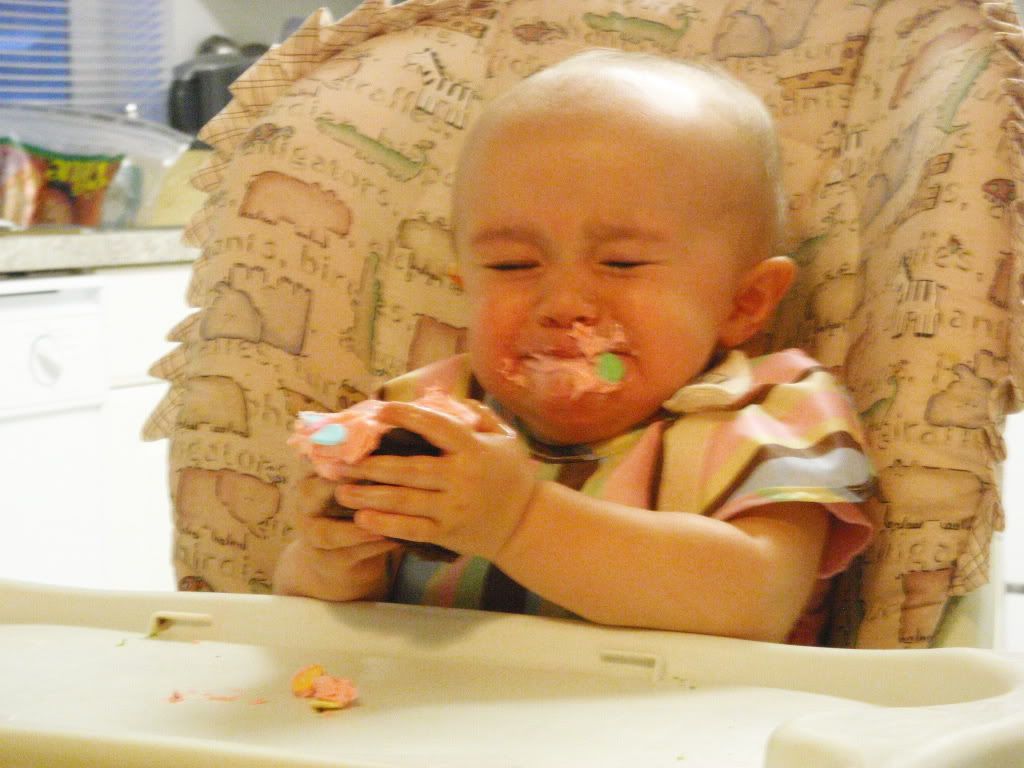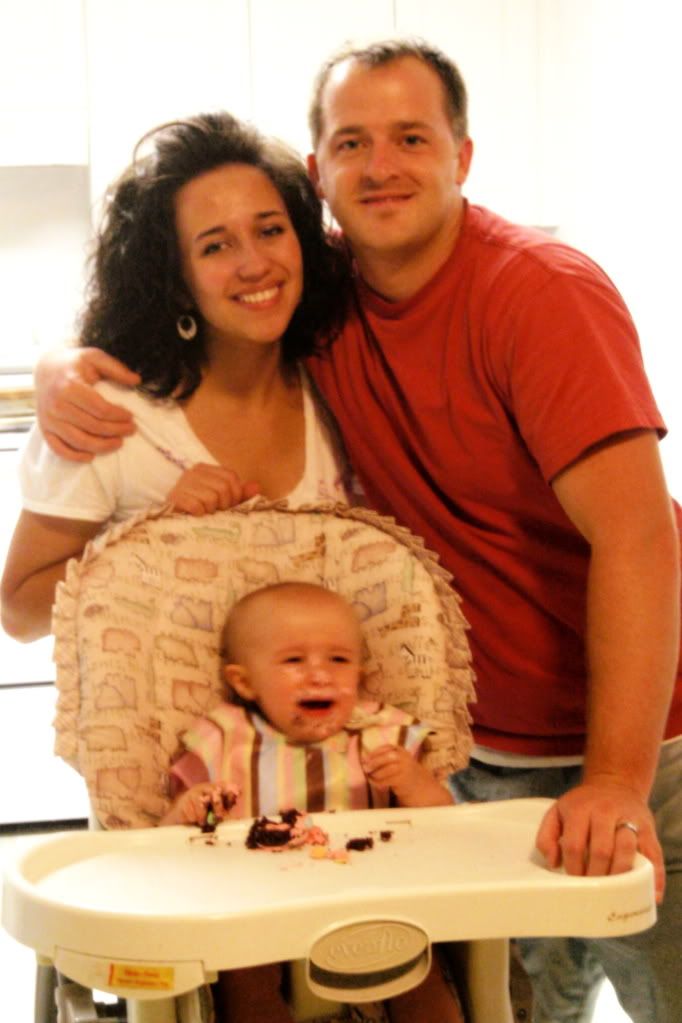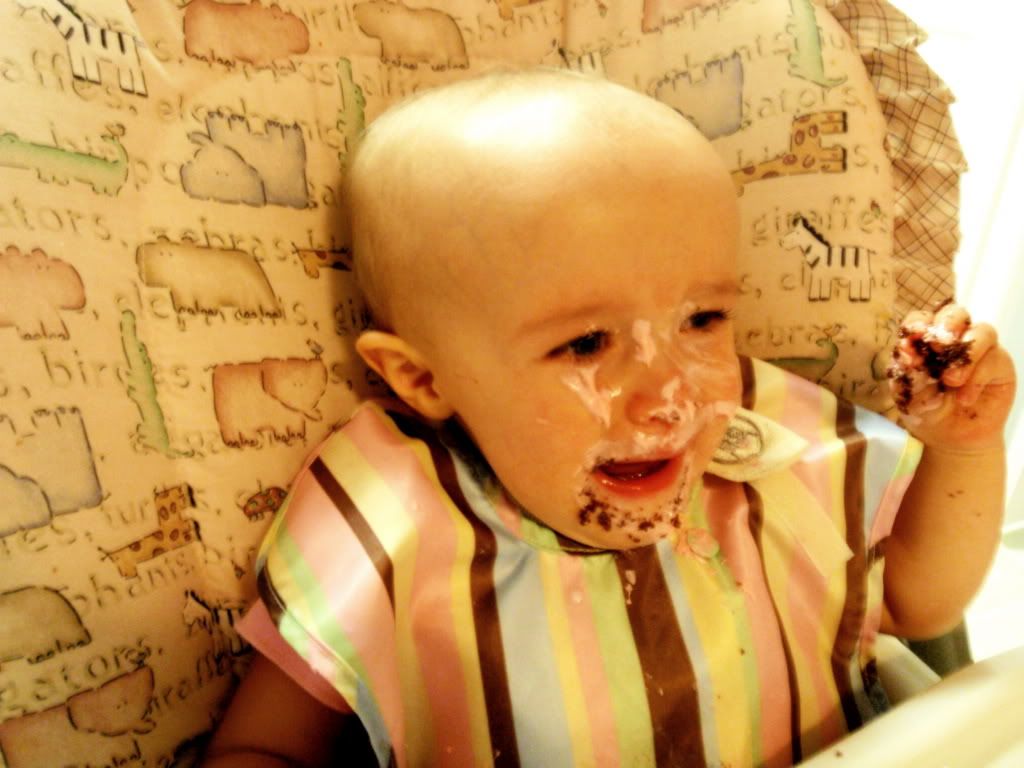 Of course, some face painting from Daddy.

Both girls loved the singing tea set from Grandma Julie! Thank you so much! And the play dough ice cream set was all we did for the next couple of days!

Thank you for coming, Angela! Drove all the way from SLC!