Last month we had a birthday party for my baby...1 year old! Can't believe it. Anyhow, I made these fun cupcakes.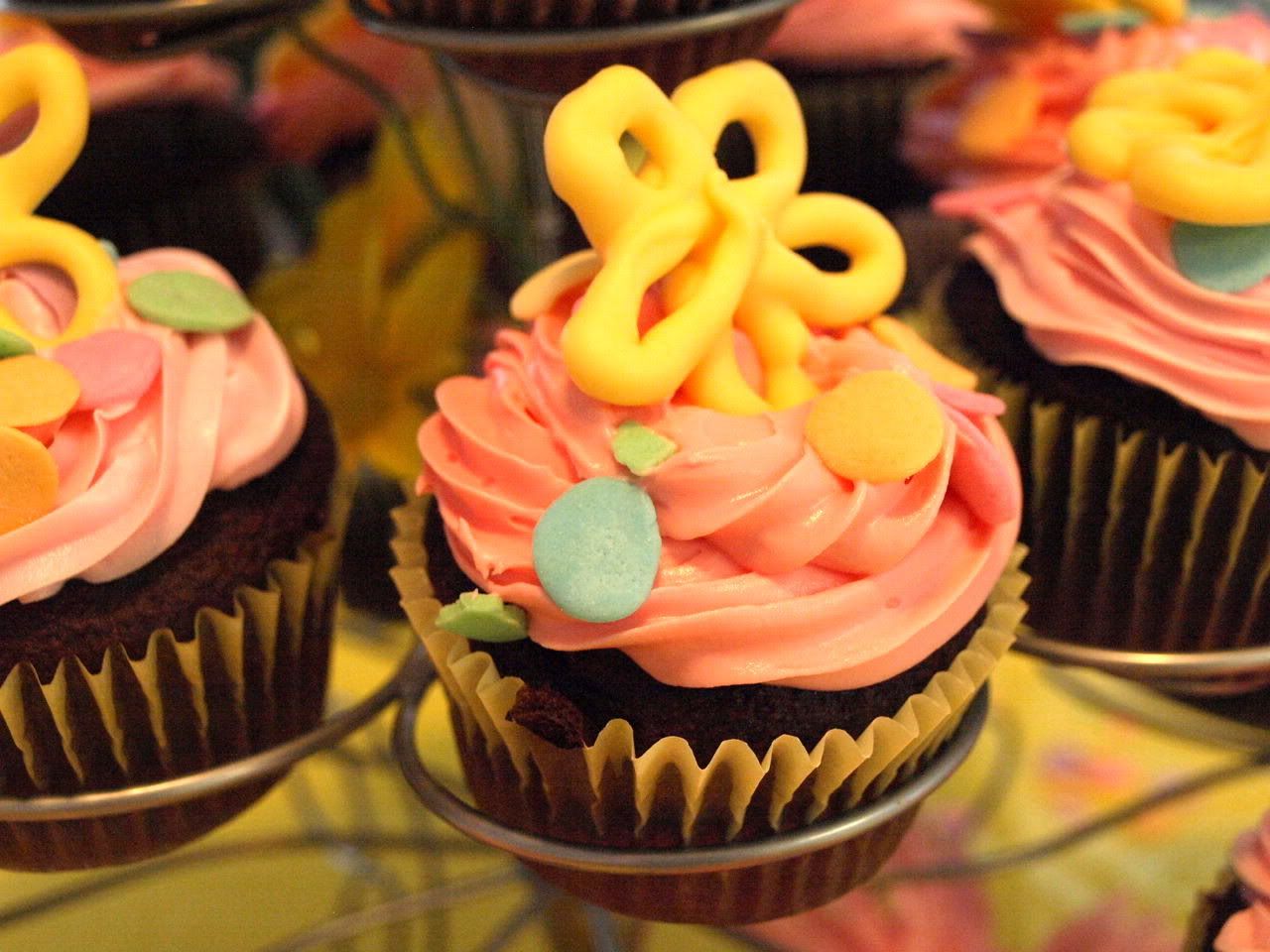 Started with some chocolate cupcakes. You can make them from scratch. But I was in a time crunch so I had to use good ol' Betty (Crocker).
Now for the fun part! The flowers.
This is a cute little trick that I learned from
PRUDY!!!
Bought some candy melts in the craft section at Walmart. Melted them per instructions. Added food coloring. Put the mixture into my nifty frosting dispenser.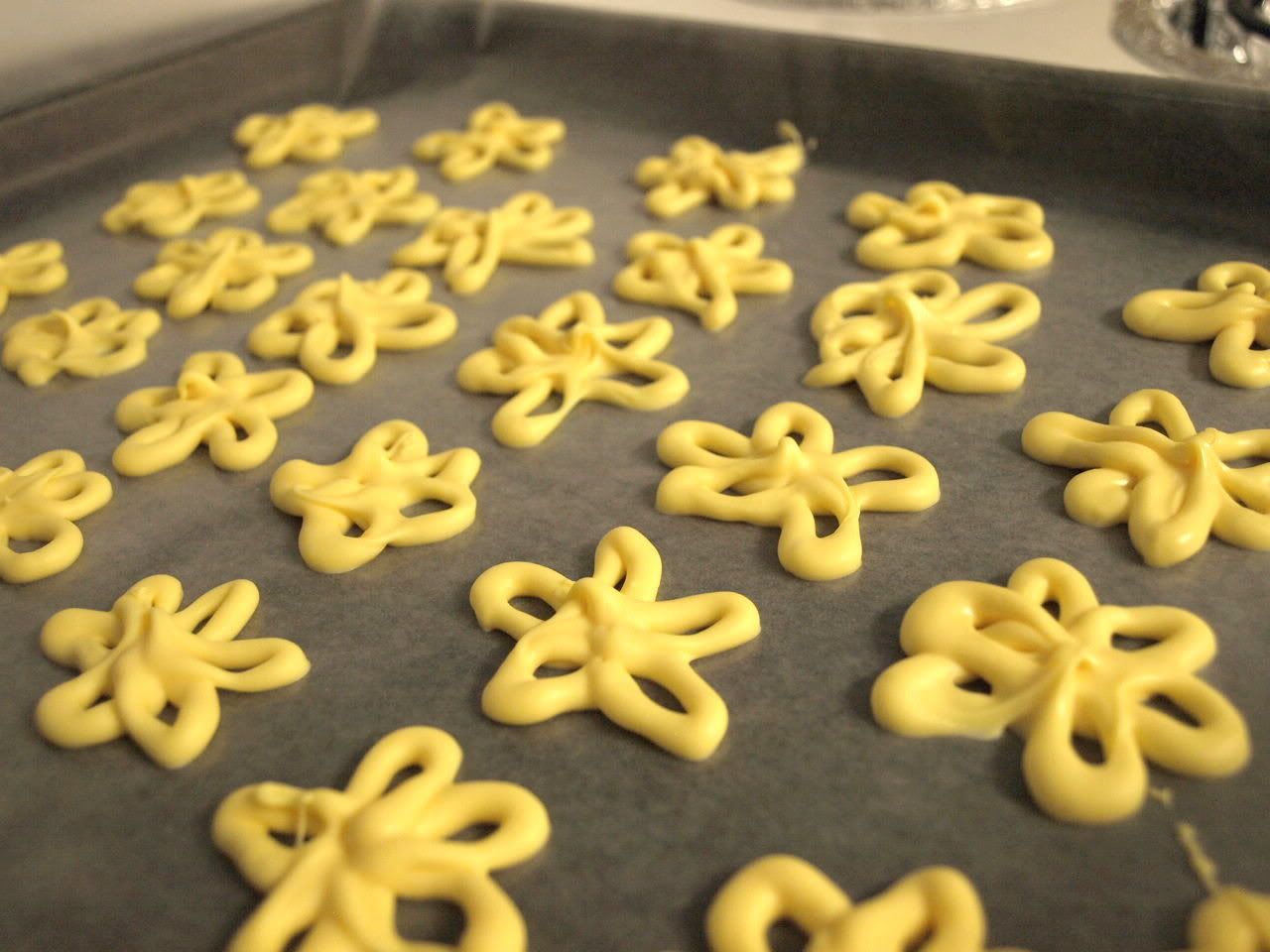 Then I squirted the mixture onto wax paper and put them in the fridge.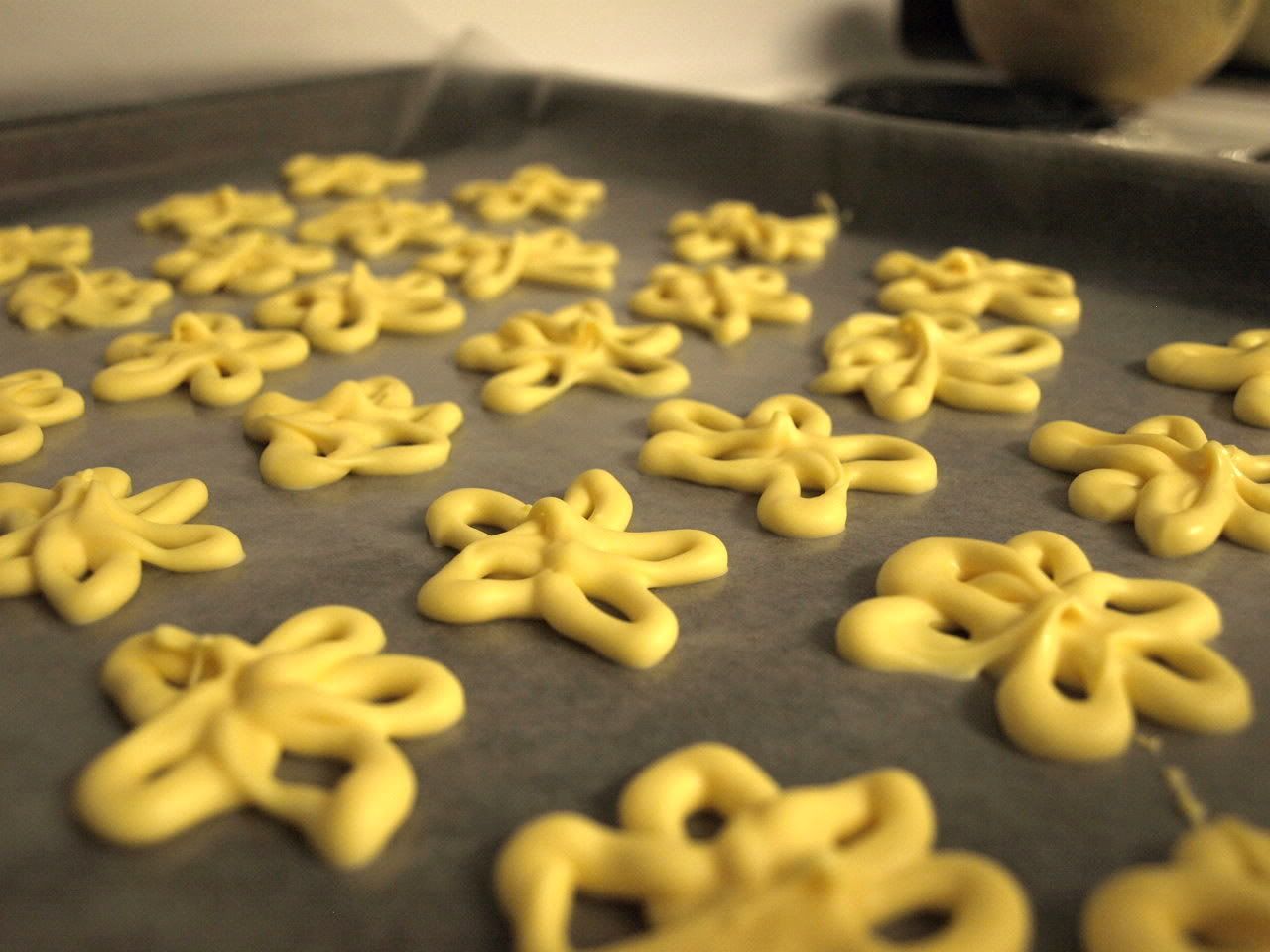 They just adorned the cupcakes so well! They were perfect with the pink frosting and big circle sprinkles! It was a perk to display them on my cute little cupcake stand.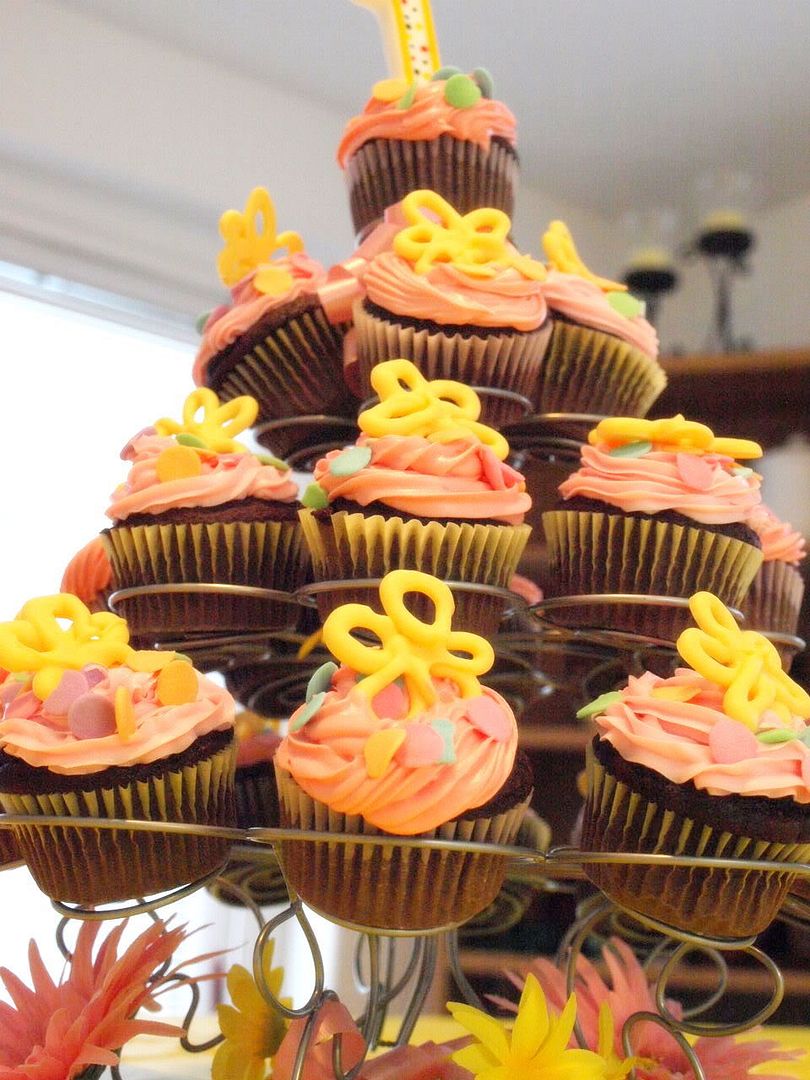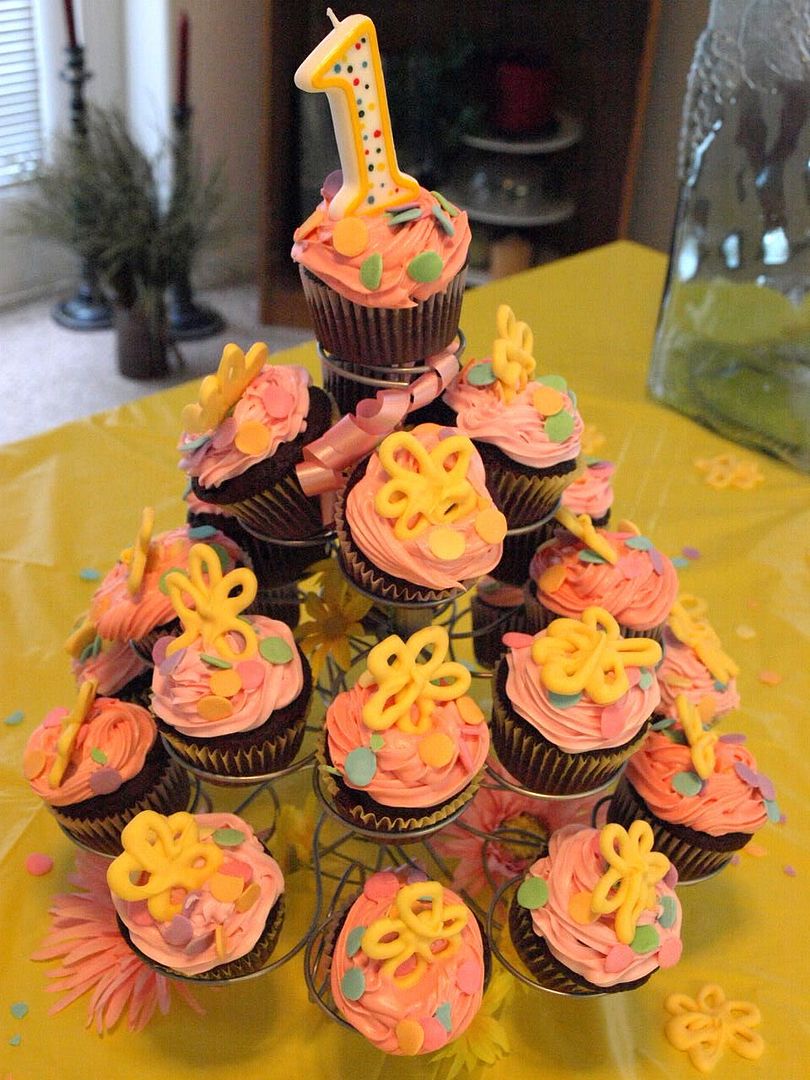 At the party, I also served these fruit kabobs. I used cookie cutters to make stars and hearts out of the melons. Cute huh!!!