Ok, these were delicious!!!! And kids LOVED them!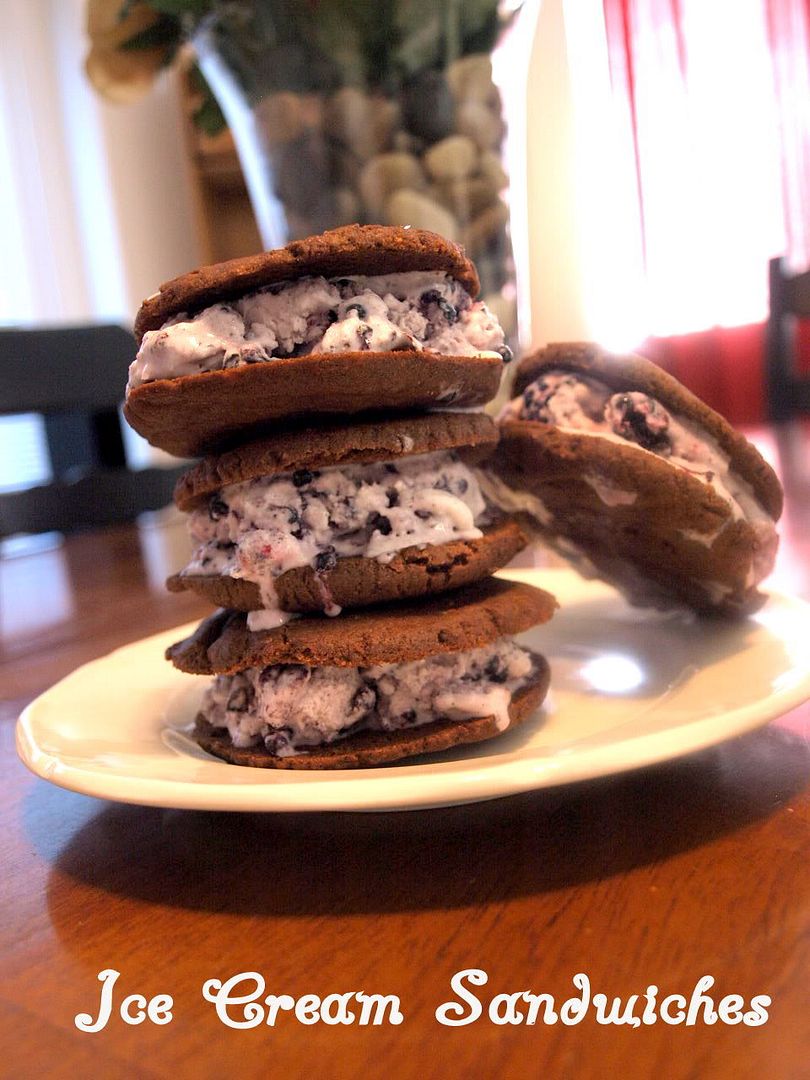 First I let some vanilla ice cream soften and put it in a bowl. I crushed some fresh blackberries (any berry will do). Then I mixed them into the ice cream. Then, put the ice cream back in the freezer.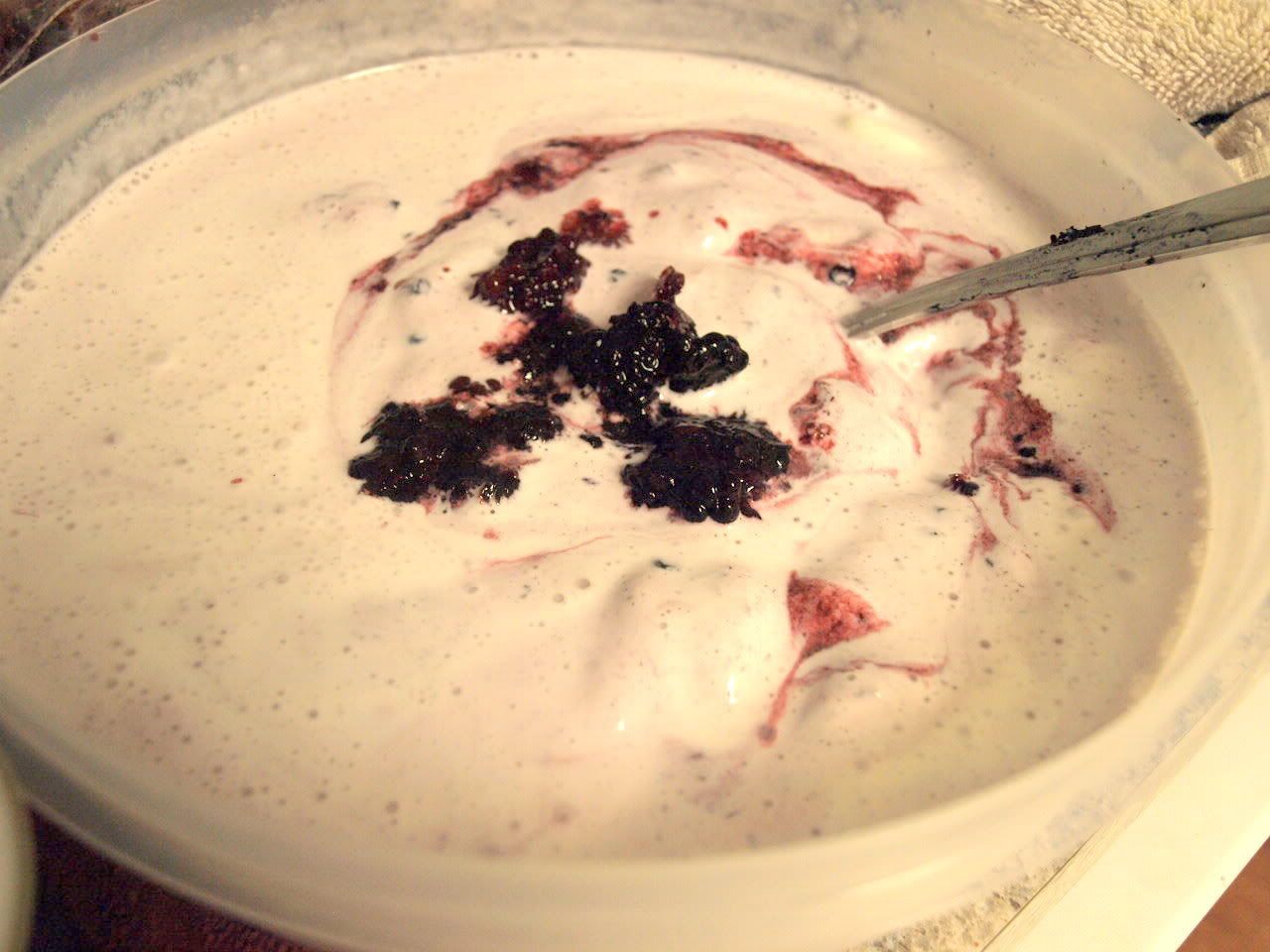 Here's what you need for the cookies. (Makes enough for about 14-16 sandwiches)
2 cup flour
2/3 cup unsweetened cocoa powder
1 tsp baking powder
1/2 tsp salt
1 cup unsalted butter, softened
1 1/2 cup brown sugar
2 large eggs
2 tsp vanilla extract
Preheat oven to 350*. Lightly grease baking sheets.
Cream together the brown sugar and butter with an electric mixer until it is light and fluffy. Add eggs and vanilla and mix well.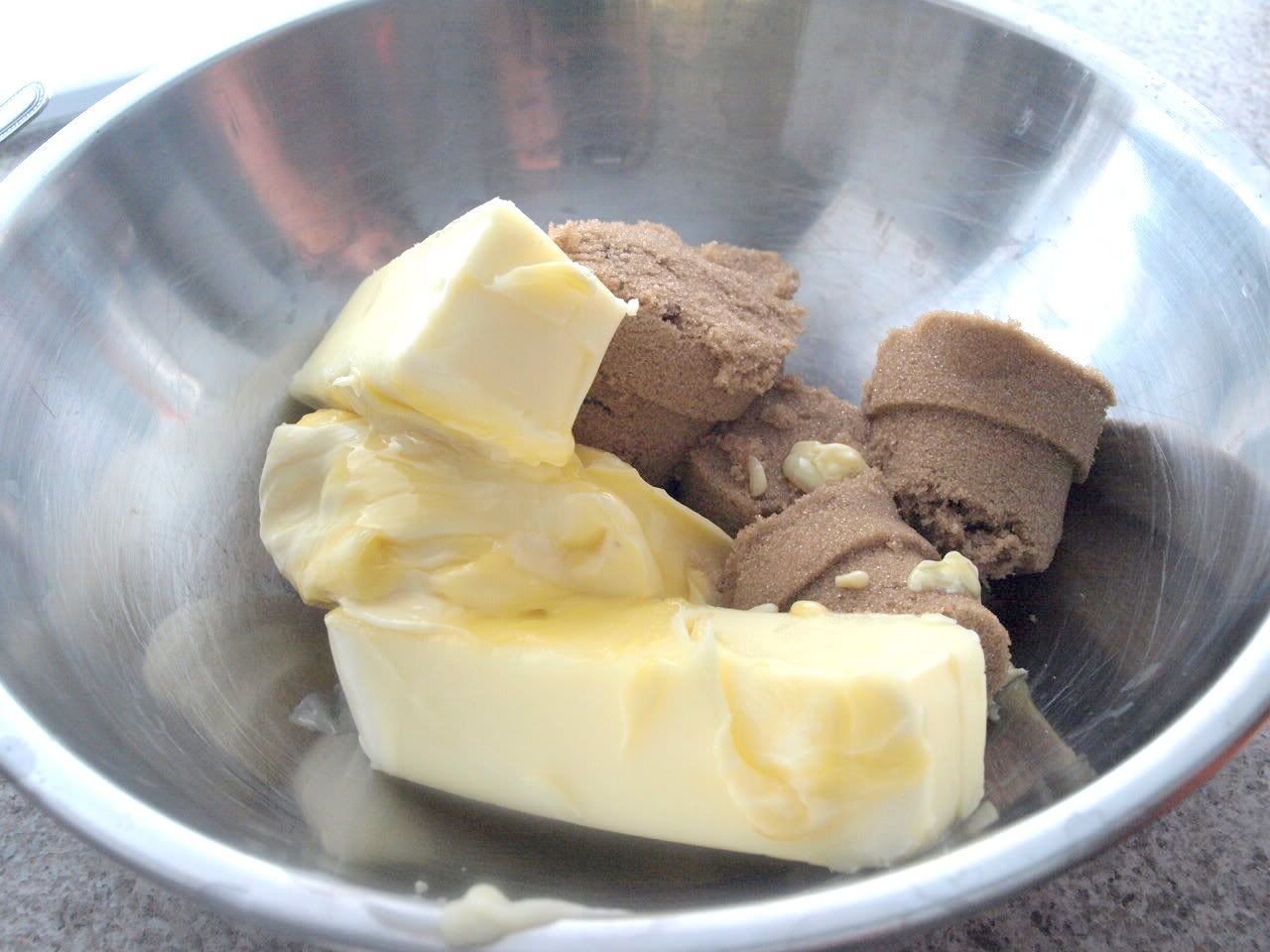 Sift flour, cocoa, baking powder, and salt in a separate bowl.
Add the dry ingredients to the creamy mixture.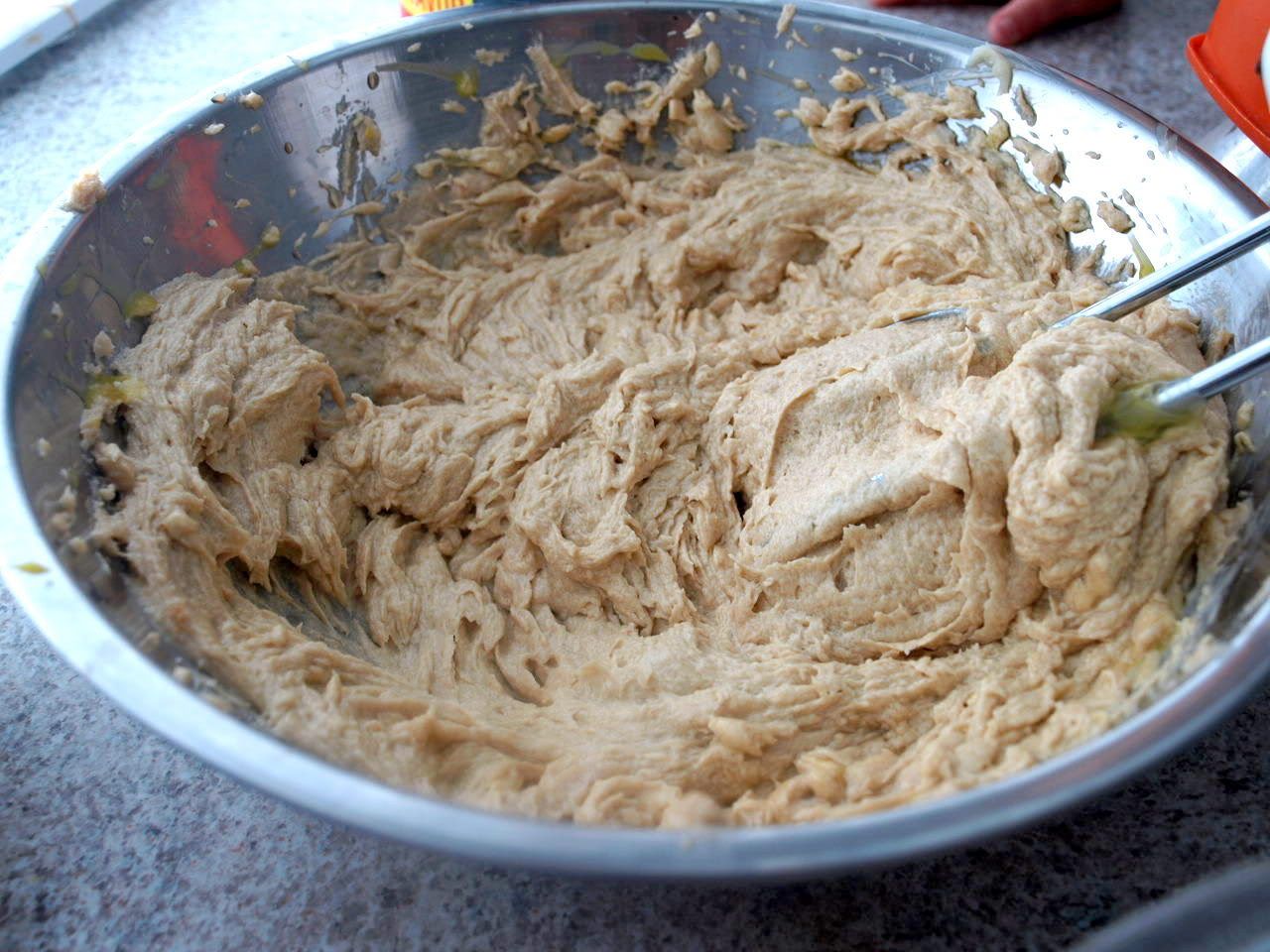 Roll balls of the cookie doe and smash flat with spatula on a cookie sheet. Bake until set, about 10 minutes. Let stand on baking sheet for 2 minutes before removing with a spatula.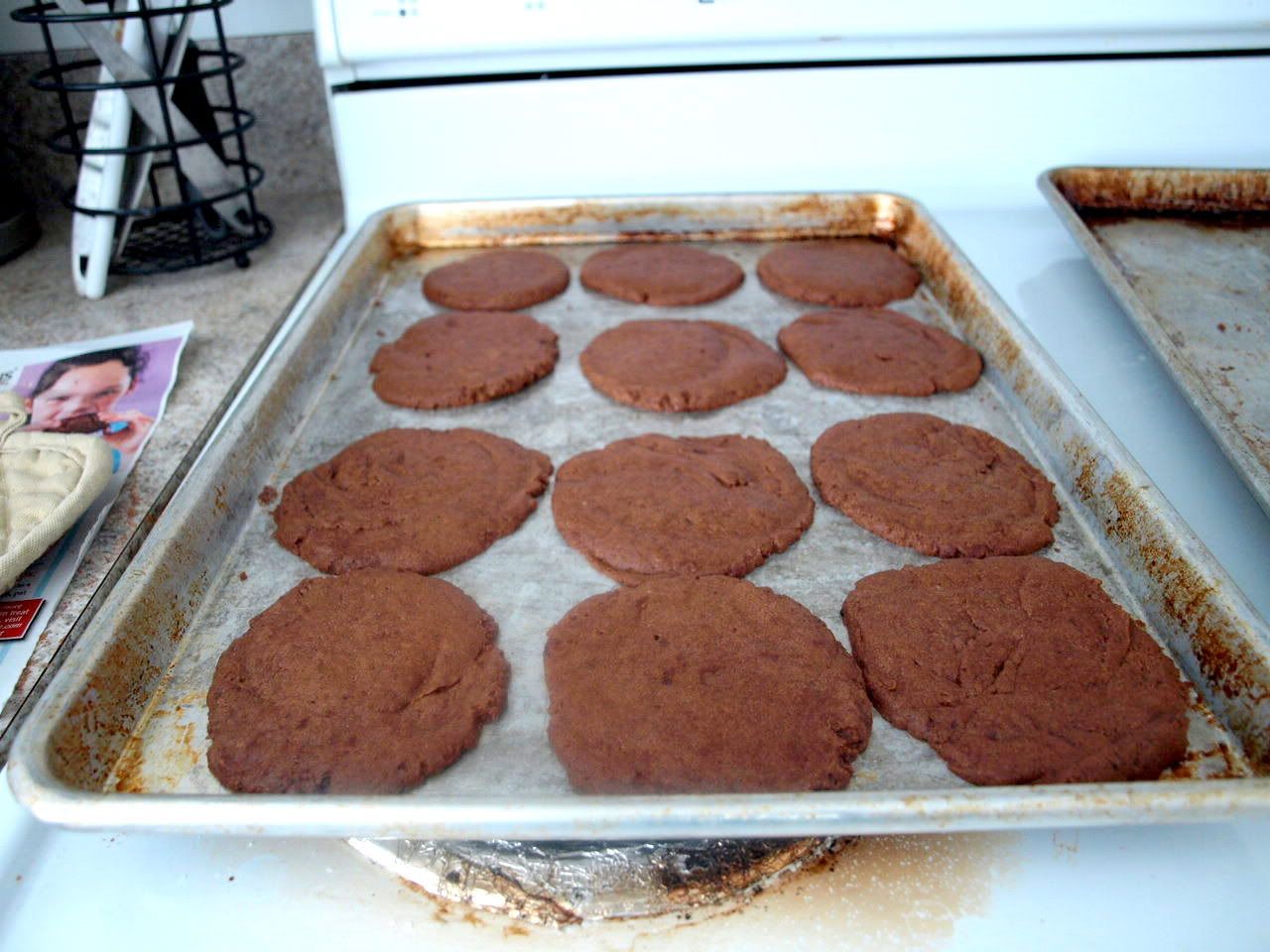 Make sure the cookies cool completely. Use a wire rack.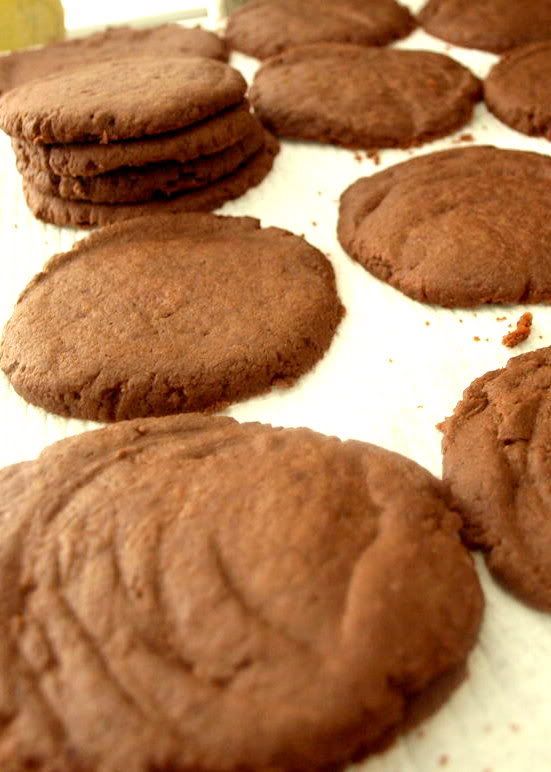 Allow the ice cream to sit out a while so it's soft. Put a scoop in the center of one cookie.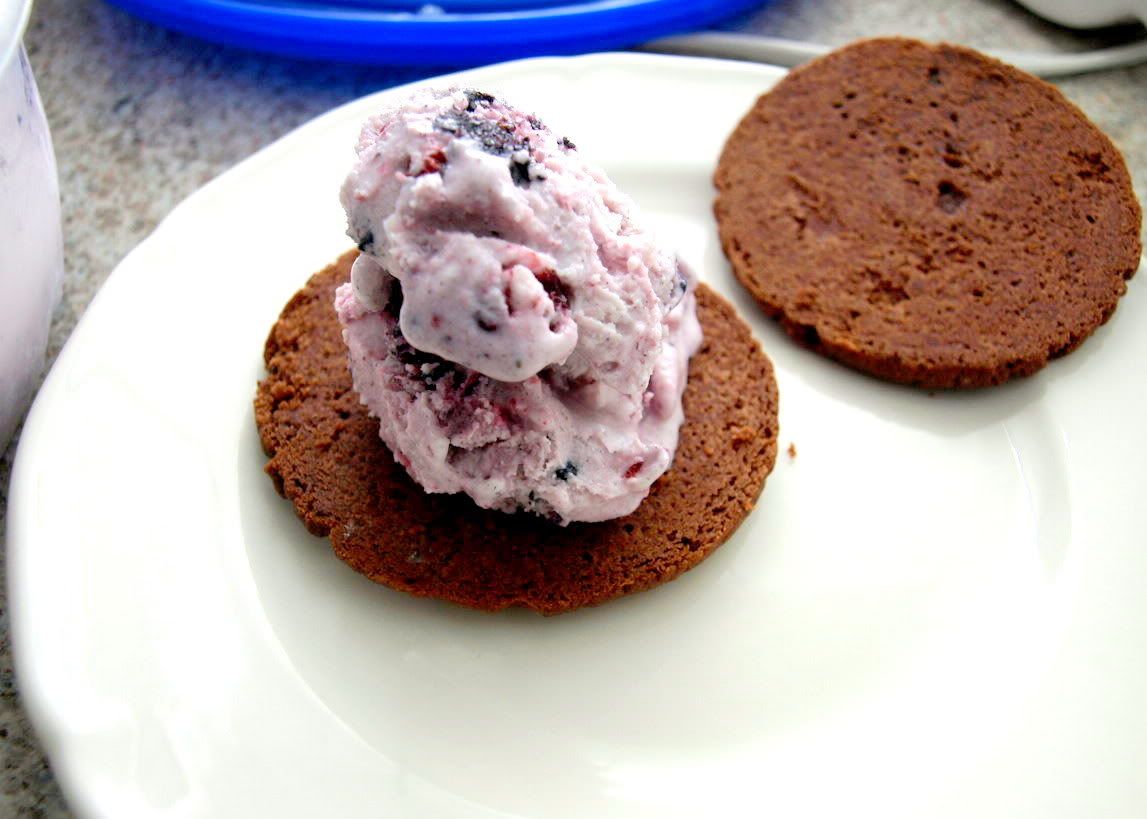 Put the other cookie on top and gently press down. Put in the freezer immediately so they don't melt all over. (Trust me, they will.)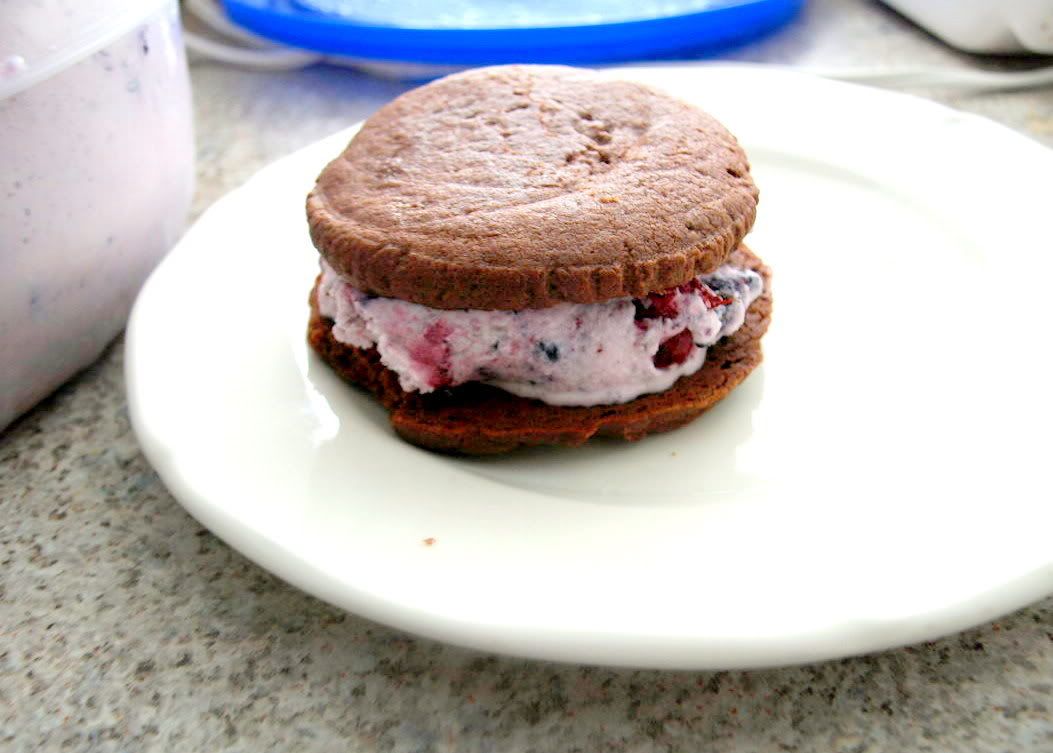 Once they are frozen, serve them!!!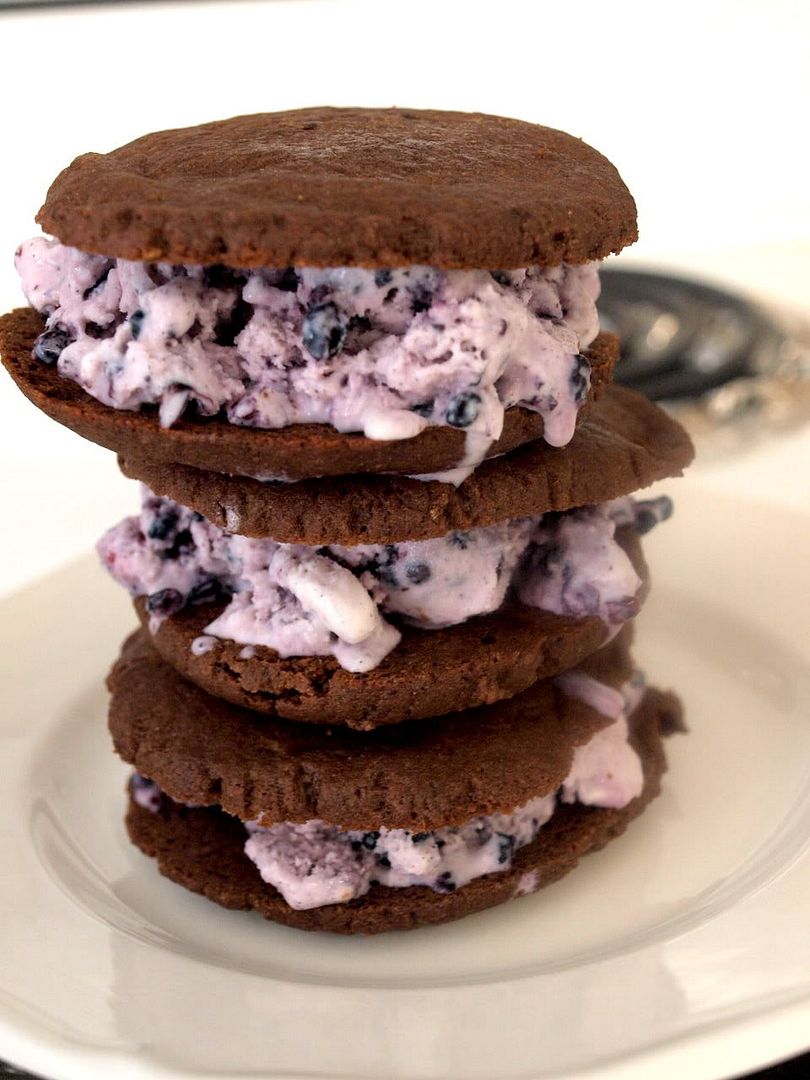 They are best eaten the day they are made. Let them sit out a few minutes before eating them so the ice cream is soft. YUMMO!