At the grocery store the other day, I put my sunglasses on Brenna, thinking she would just rip them off right away...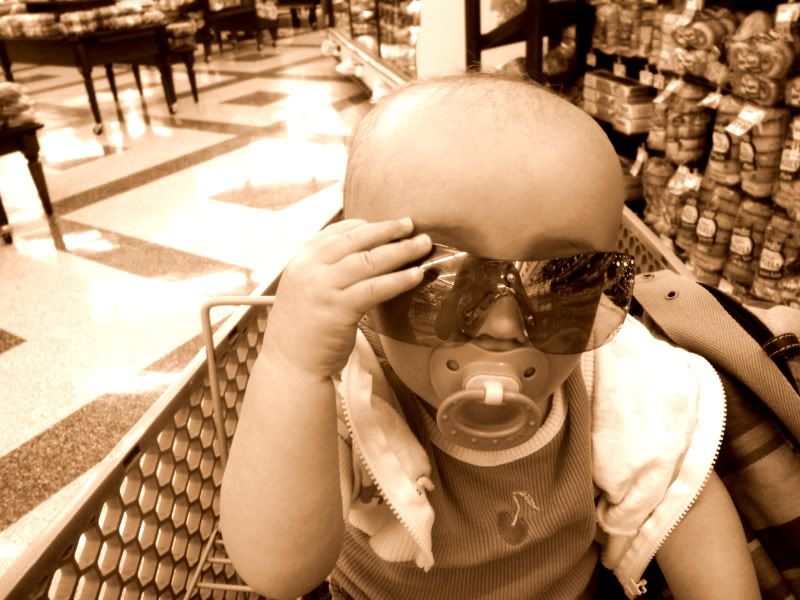 but she didn't! She left them on the entire trip! And sometimes she would look up at me and just giggle! Isn't that so funny?
And the man that saw me taking pictures of my kid in the middle of the grocery store gave me a look like I was crazy.