I was so excited when we got HAUNTED! The game is that when you are 'haunted' you must 'haunt' three other families with a treat within 3 days. For our family night, we went and doorbell ditched (with the ghost) 3 families. My 3 year old had huge eyeballs the whole time, and kept losing her shoes! Both of our hearts were pounding with excitement! And my hubby did a great job keeping the car looking inconspicuous. I only hope the neighbors we haunted won't read this post and find out it was us!!!
I decided to make these snicker doodle balls. It's just
sugar cookies
, only you roll them up in a ball and roll them in sugar/cinnamon before baking. They look like this when they're done.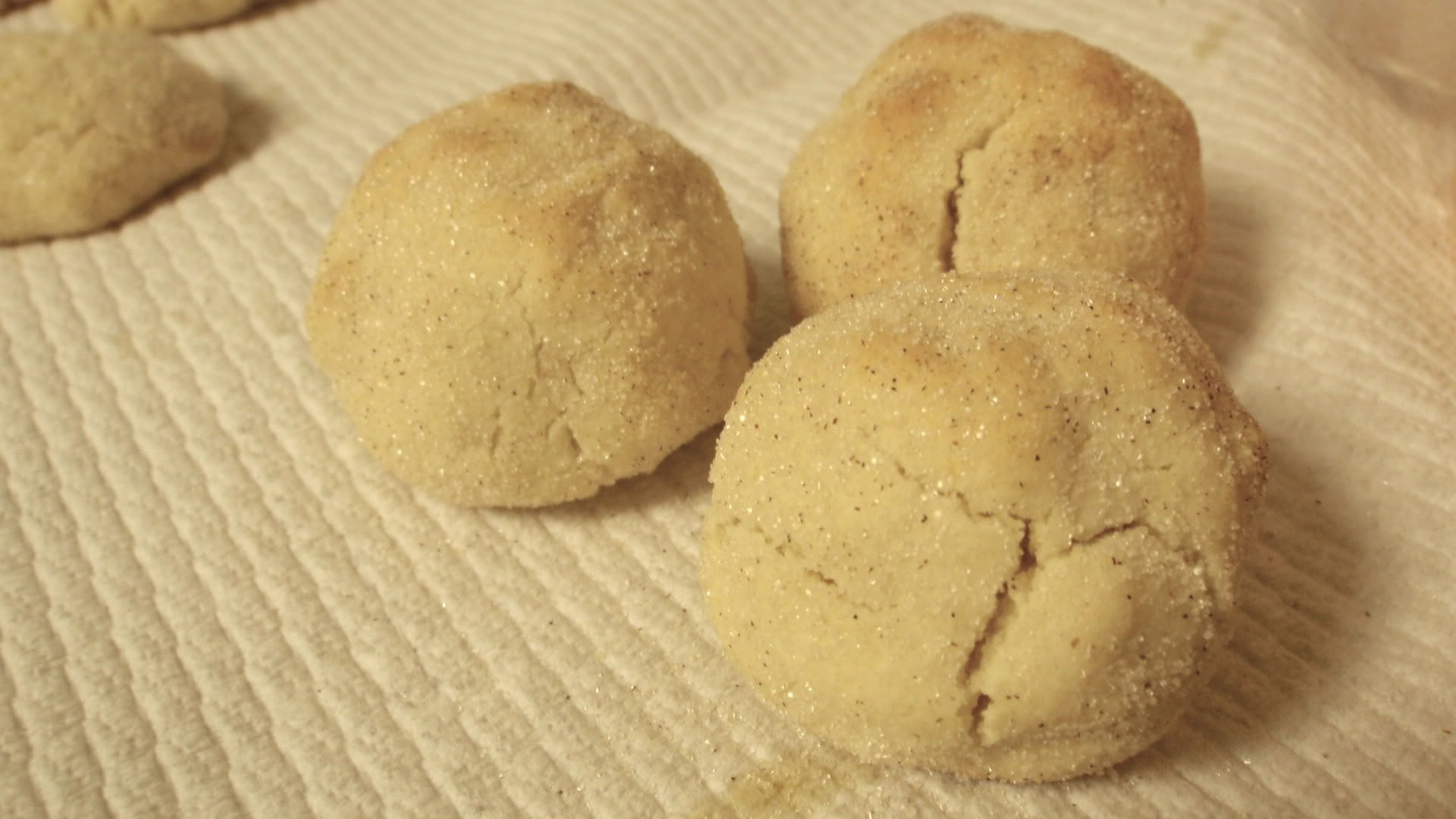 I put them in an orange cup and wrapped it with plastic wrap (didn't have celephane on hand), then secured with a tie.
Then I added some black ribbon.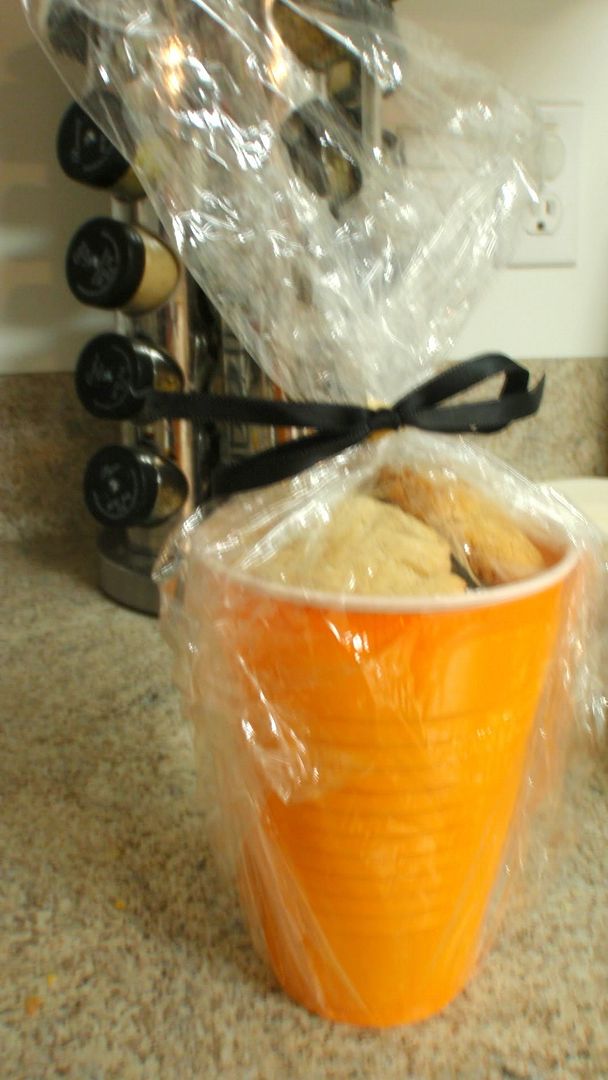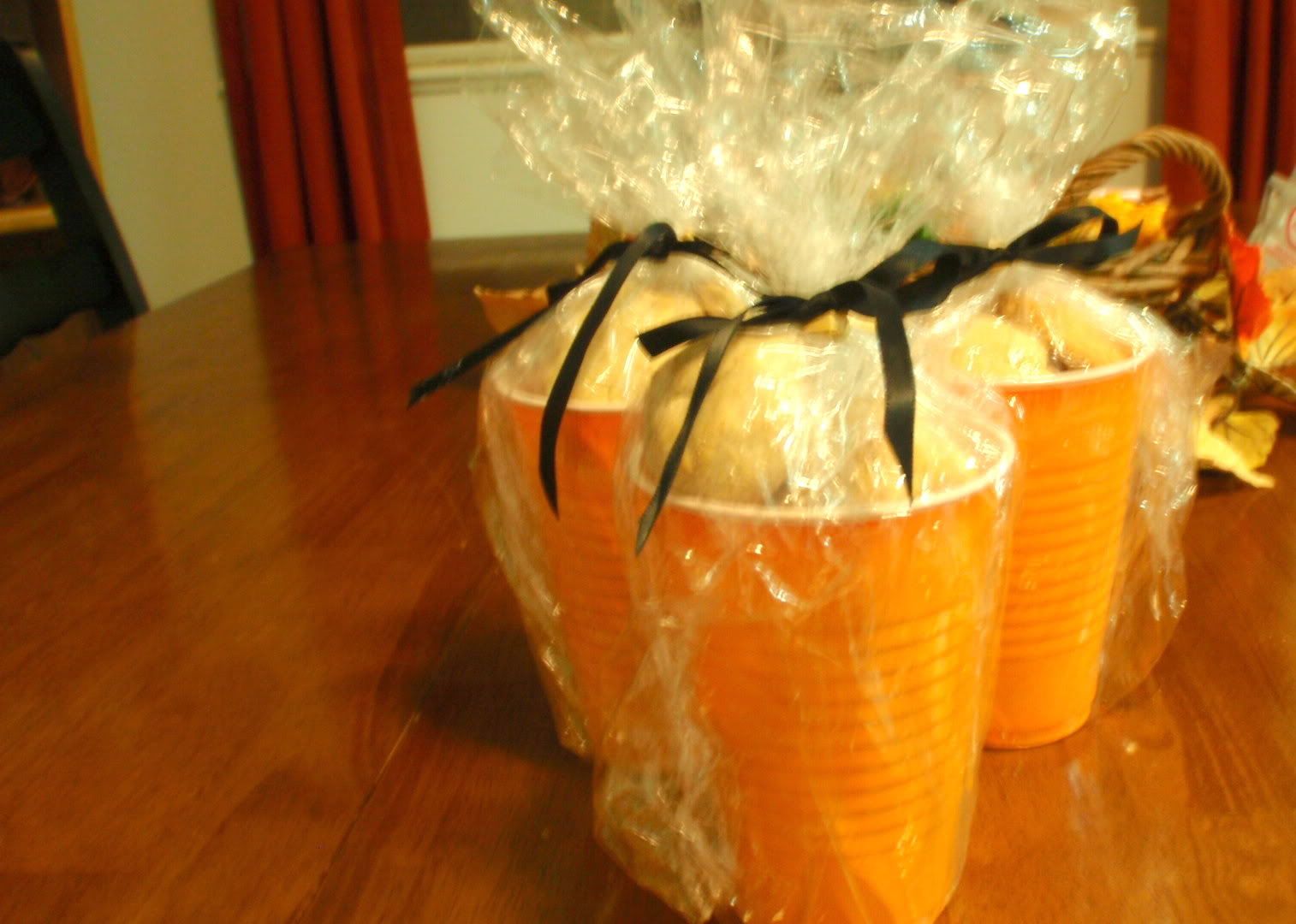 And attached the ghost!

Here's what the ghost says:

You've been haunted by the Halloween Phantom Ghost! You have 3 days to haunt 3 families (that haven't been haunted.) Place this copy on your door or in a window. Make 5 copies of this ghost. Place it with a goodie, and Happy Haunting! Happy Halloween!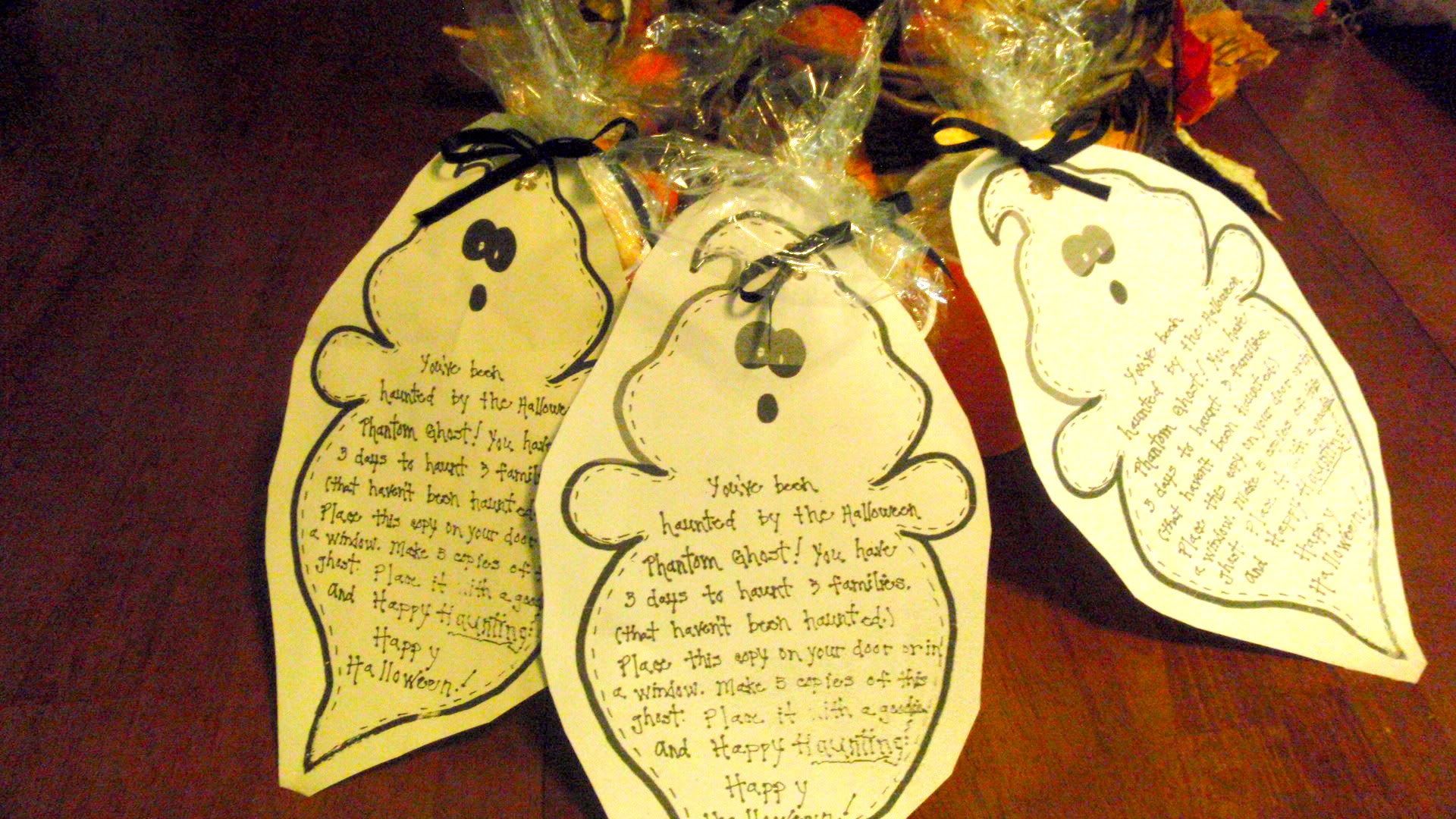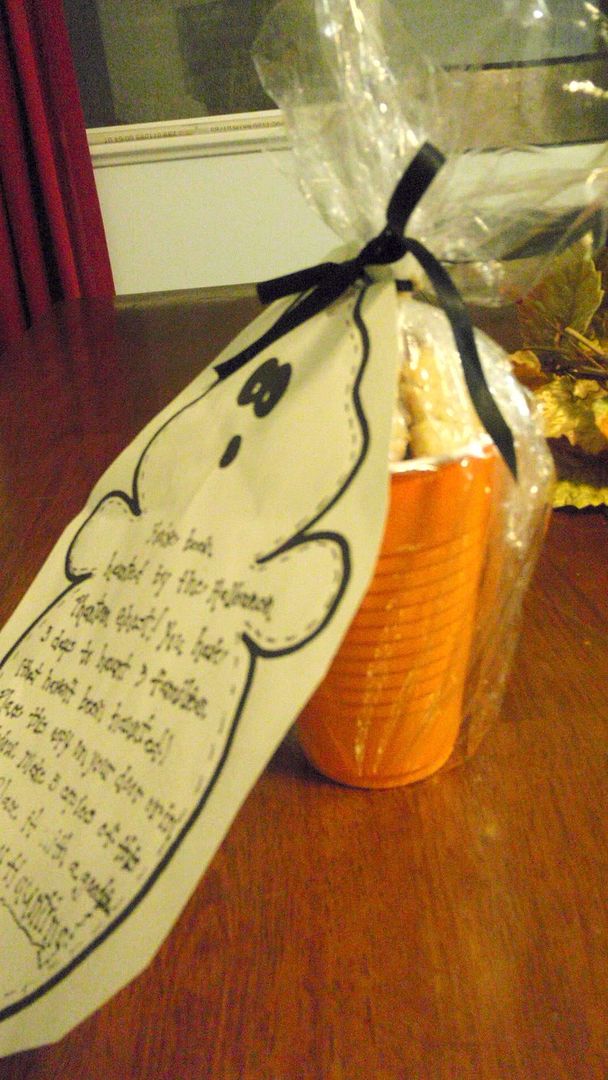 We delivered these for family home evening. Kaylee LOVED it!